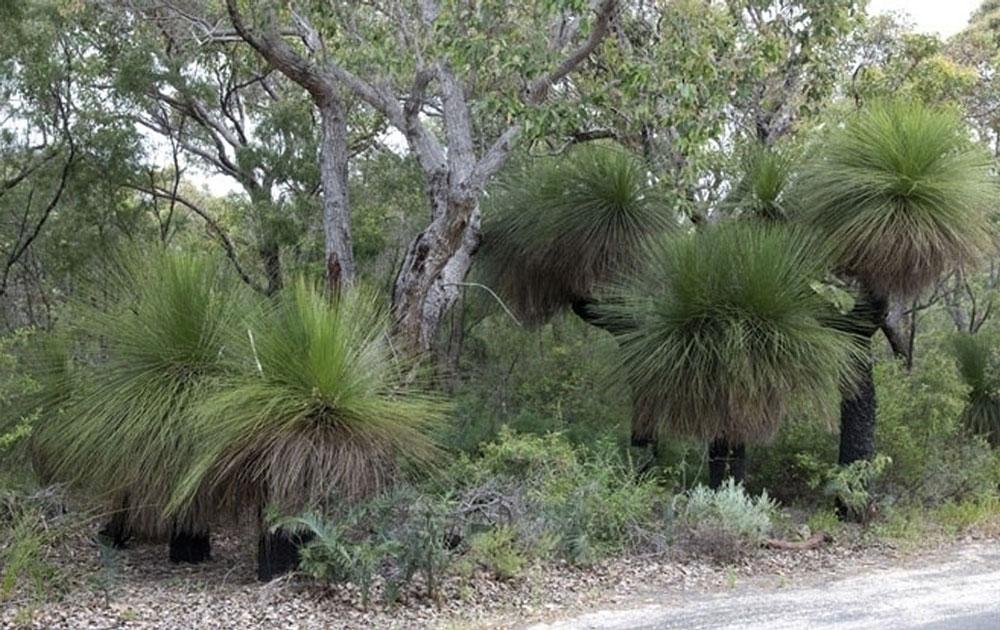 GRASS TREES
Grasstrees, commonly know as Blackboys, can live for 600 years and are among the oldest living plants on the planet. They embody the spirit of the Australian bush, and in many areas they have been pushed to the brink of extinction by reckless land clearing and urban development.
Advantages of Grasstrees in Landscaping
They are so well adapted that they can flourish on poor, sandy soils, resisting drought and fire. Most importantly, they LOOK fantastic, like guardians of the dreamtime, and the impact of seeing them installed in OUR habitat is dramatic. Nothing says 'Australia' like the Grasstree.
Maintenance is inexpensive and easy, once they are established. They love the sun and there is no need for fertilisers. Climate-wise they will survive almost any seasonal conditions.
It is a little known fact that grasstrees can be grown very successfully in pots or in raised garden beds where there  is only limited space for their roots
Grasstrees are a amazing natural asset to any garden with there beautiful natural foliage and low maintenance.
Lots of Choices in stock, various sizes & shapes to suit any garden